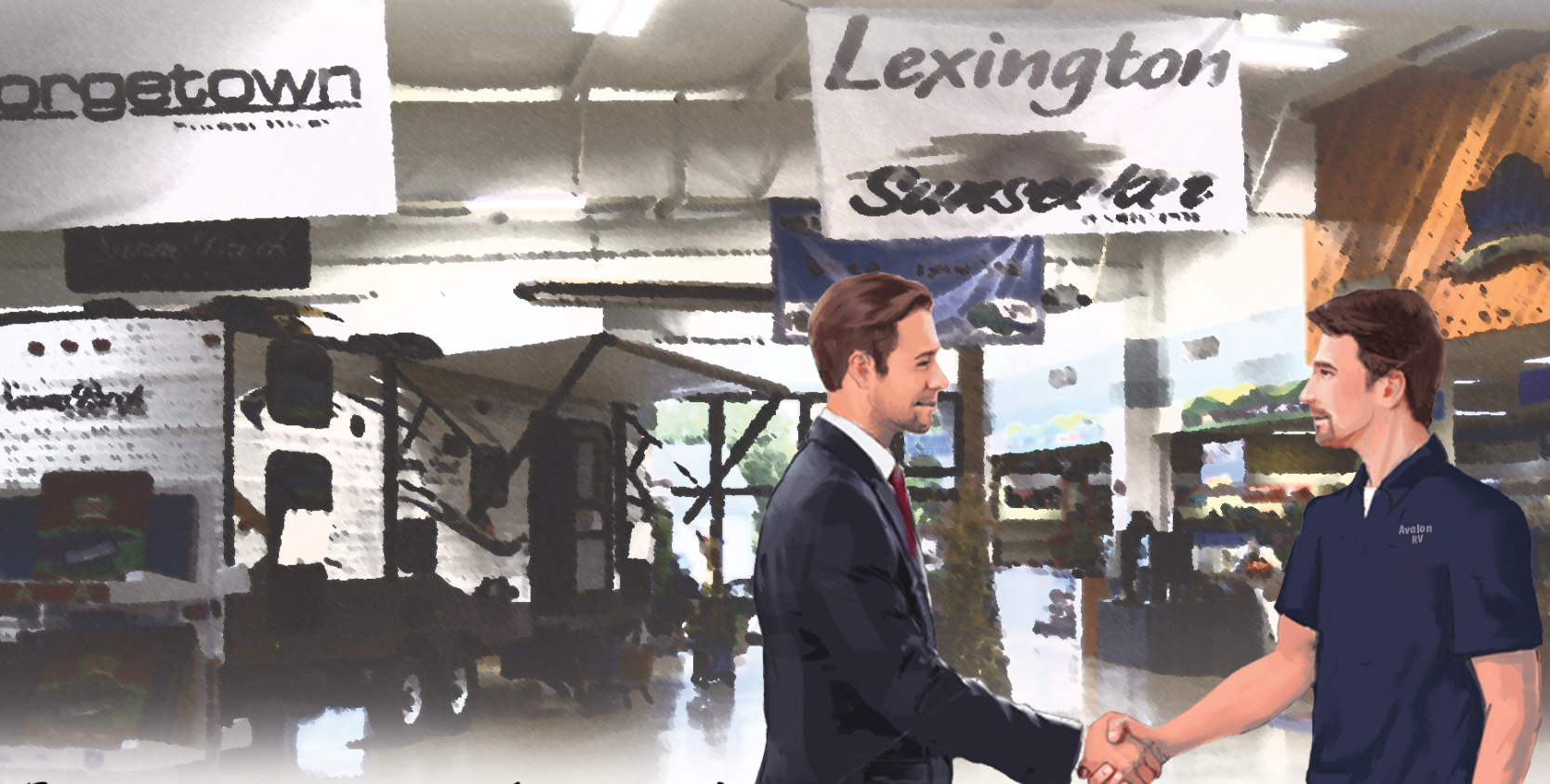 What Your Sales People Are Doing Wrong & How To Fix It So They Sell More Units
Do you know what your sales people are doing wrong and how to fix it?
A lot of sales people are scared of the phone and have been resorting to email way to much. This is what your sales people are doing wrong and it's hurting their sales! I believe the phone is one of the most under used and under rated ways to communicate with your customers. If you want to talk to more people and sell more units then you need to start calling and texting more than you email!
Side Note: Instead of emailing your customers when they don't answer a phone call, shoot them a text, because 100% of texts are read and emails are skipped over a lot.
The best way to follow up with an internet lead is by calling them ASAP. The sooner you call a lead that comes in from your website the better. I always tell sales people that too much time with no follow up has a way to kill all deals; so be quick!
When you first call the customer you should have the intention of getting them into the dealership TODAY! You can say to them, "Hi, I am ______ from ______ and I seen your inquiry about our ______ and I wanted to see if you had some time TODAY to come in and take a look at this RV?"
Want To Fix What Your Sales People Are Doing Wrong? Read This Blog Too
Very short and simple, but the point of this first question is to get the customer into the dealership while they're the hottest on the product. Your customer decided to go to your website to look at units today and they gave you their information. They didn't do this yesterday or tomorrow, they did it today… but why today?
Your customer may of been thinking about a trip they wanted to take with their family. Maybe their friends went on a trip without them because they didn't have a unit. There are a millions reasons people are looking at your units and you need to learn their wants instead of just regurgitating brochure language. People purchase products that fix their problems and meet their needs, period.
They don't buy a unit because of all the "bells and whistles" your model has, they couldn't care less! Your customer only care about one thing, fixing their problems and making their unit dreams come true. By following up with your leads while they're the hottest and have interest in your solutions, you will have a higher chance of closing the sale and getting them over the curb.
Help your customers get what they want and you will get what you want!
If your customer does not have time today to come in and take a look at your unit, the next step you should take is ask them about their trade.
Instead of going directly back in for an appointment with something like, "Well what about tomorrow, or when is your next day off?"
You should start to qualify them and ask about their trade to learn why they even want a unit in the first place.
I might say something like, "Ok no big deal, let me ask you this. Is this going to be your first unit or are you trading something in with us?"
This question is designed to put the focus on your customer instead of going right back in for an appointment. The truth is, customers are looking for a unit that meets their wants and needs, not yours, so focus on your customer.
When you ask your customer a question like this they will either start to talk about their trade or they will tell you this is their first unit. This is perfect because they will start to tell you what they want in their next unit and what they dislike about their trade -OR- they will talk about why they started having an interest in a unit and the things they want to do with their friends, family, etc.
By learning about your customers trade you can figure out things like:
How much they paid for their last unit
What their payments were with their last unit
What they didn't like about their unit
What they want in their next unit
What they used their unit for
Where they camped with their unit and the activities they did while camping
These are just some of the things you will learn by digging into the trade but I hope you can see how valuable this information is and why you need to learn these things about your customer.
Once you get a good idea of their trade and learn more about their real needs and wants, I will say something like, "Awesome! Thank you for giving me a good idea of why you and your family want a RV and what you're looking to do while you're camping. This will help me find you the perfect RV and what I am going to do is look over my inventory for any other RVs that I think will fit your needs and I will send you a video through text of those exact RVs. When you get the videos, you and your family can look over the RVs, see which ones you like the most, and when you get a free day to come take a look at them in person, I will have them ready for you guys to walk through. If we find the perfect RV for you and your family, we will buy it, if not, we will keep looking. Sound fair enough?"
Most of the time they will say, "Yes, that sounds fair" and I will come back with, "Great, what is your cell phone number so I can make sure I am sending the videos to the right phone."
They will give me their number and I continue my sales/follow up process till I close the deal.
If they say something like, "Well we weren't really planning on buying this soon, we're just looking for now but have no problem coming in and taking a look at some RVs."
I will come back with, "I hear what you're saying and to be honest I wouldn't ask you to buy a RV that didn't fit your families needs so if you come in and take a look at my RVs and you're still not ready to buy one; no big deal, we will just keep looking till the right RV comes along and when it does, we will buy it then. Sound fair enough?"
This rebuttal is designed to show your customer that you care about them and that you want what is best for them. It tells your customer that you don't expect them to buy if you don't have the RV that will fix their problems and a lot of customers will lower their defenses after you tell them something like this.
What you don't want to do is come back with, "Then come see us when you're ready to buy" or "Reach out to me when you guys are more serious buyers."
Statements like this will show your customer that all you care about is the sale and that is bad and you're burning your leads. The truth is, for the most part, you can't sell someone completely over the phone. They usually have to come in see your product, fill out some paper work, bring in their trade, etc, so there is no reason to butt heads on your first phone call.
Agree with them and have a goal of closing them when they're at your dealership instead of on the first call. This will show your customers that you're in it for them and they will trust you more as a sales professional.
Once you get your customer in the door by phone calls, texting, and text videos, you can now implement your sales process to get them to the close. (Hopefully you have a good sales process)
This is when you need to ask a lot of questions about who, what, when, where, and why, they want a unit. Learning your customers true passion behind a unit is the ticket to closing deals. Whether it be traveling the States, going on baseball trips with their kids traveling team, or just camping with family and friends, everyone has a different reason they want a unit, focus on these things.
Want To Dig Deeper On What Your Sales People Are Getting Wrong? Read This Blog
Ask your customers questions like:
Who will all be using the unit with you?
What will you be doing with the unit?
When do you guys want to start making these dreams possible?
Where do you plan on going with your unit?
Why are you looking at unit?
What is the thing that excites you the most about owning a unit?
When you start to dig into your customers true needs with questions designed around your customers, you will learn a lot of good information. As you learn more of your customers wants you will start to learn what unit will fit their needs perfectly, and when you find a unit that fits your customers true needs you won't have to overcome their objections. They will see this unit as a vehicle to build priceless memories and they will see it as a vehicle to travel with their family and friends.
Stop talking dirty brochure language to your customers and find out their real needs!
Don't be that sales person that does nothing but sends out emails because you're leaving a lot of money on the table and burning your dealerships leads. Implement a phone call and text message follow up process and don't stop following up till every lead comes through the door and buys a unit.
When you start to make more calls you will be surprised how much more engagement you will get out of your customers and it'll make a huge difference in your sales and customer service. Start using your phone more than your email and start selling more units!
If your sales team needs more training on how to close internet leads then message IMR.
We will help you turn your sales team into an efficient selling team that will stop burning leads and increase revenue.
Training is one of the best ways to increase sales so lets chat!