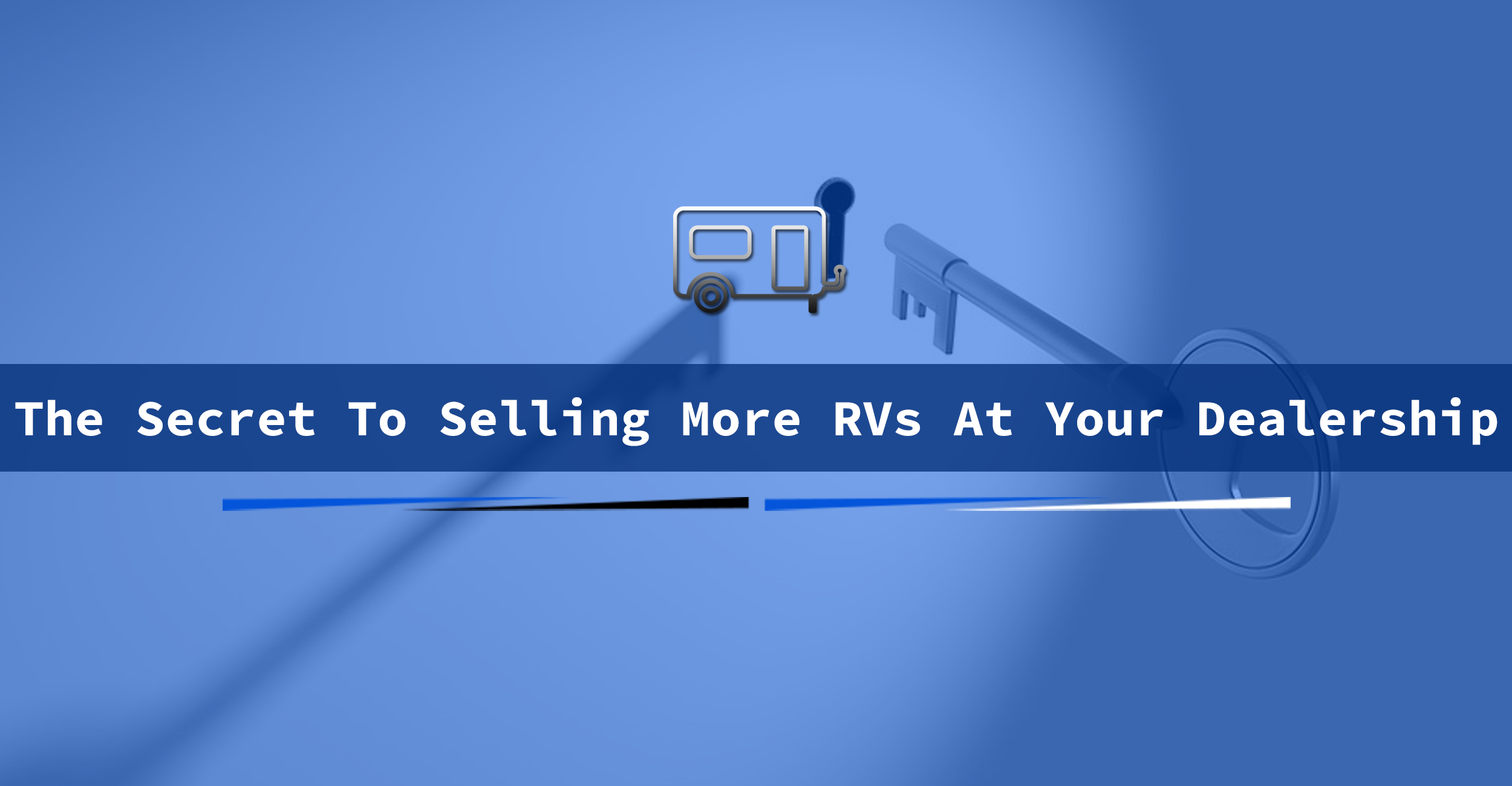 The Secret To Selling More RVs At Your Dealership
There is one secret above all that will have you selling more RVs at your dealership week after week.
The secret?
Have a RV sales process that is designed to close your RV customers today.
RV customers get in the habit of waiting 5, 10, or even 50 years before they live their dreams with a RV.
If your sales team is spending time with these customers every time they visit the dealership then they're wasting a lot of time.
Unless your sales team can get your RV customer to go from buying an RV in 50 years to buying an RV today, then your sales process isn't designed to close the deal today.
This secret is easier said then done, but the truth is still stands.
The better your RV sales team gets at closing the deal today instead of next week, the more RV sales your dealership will close.
It's not always easy selling more RVs at your dealership because RV customers are tough, but it is vital to your success.
Without the proper RV sales training, it can be hard to close RV customer leads.
For this reason, it is vital to train your RV sales team so they close your RV customers.
If our dealership spends time and marketing dollars to get customers in the door then your sales team should be trained to close the sale today.
Stop letting your RV customers leave without buying an RV because your they deserve an RV!