Digital Marketing Consultations
Digital Marketing Consultations For Businesses
In the digital age it's very important for your company to integrate into the digital age. Retail stores, businesses, and other stores are going under everyday because they underestimate the need for digital.
Consumers each day are relying more and more on your website, social media, videos, and other digital avenues in order to buy their products/services.
Below we have answered some of the most asked questions about why getting a digital marketing consultation is so important if you're not already breaking into the digital age.
Fill Out The Form, And Lets Get Started!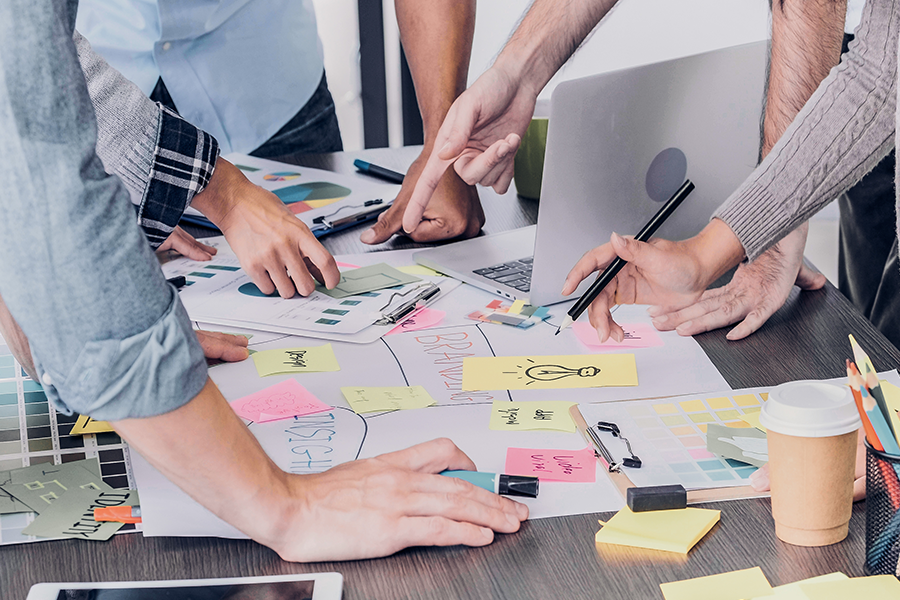 What Is A Digital Marketing Consultant?
A digital marketing consultant is a person or company that directs companies on how they can get better results with digital marketing. They are in charge of creating, teaching, and sometimes even implementing the digital marketing strategy for any business in need.

Digital marketing consultants are usually very flexible when it comes to internet marketing strategies so many of them combine different digital avenues into one strategy.

For Example. Your digital marketing consultant may use:
Search Engine Optimization (SEO) - This is the best way to get high quality, organic traffic from search engines. Digital marketing consultants advise your SEO strategy by researching keyphrase's in your niche, targeting the proper keyphrases, building web content with proper on page SEO, microdata/schema, and more.
Content Creation - With any digital marketing strategy you need content. Whether it's updated blog post, website pages for information, or even sales funnels your digital marketing consultant helps with this entire process.
Social Media - Facebook, Instagram, TikTok, and all other social media platforms are usually a huge asset to any digital marketing consultant. Ideas for daily posting, AD creation to drive traffic from social media marketing, and even live streams could all be part of your consultants digital marketing plan.
Website Optimization - One great way to pick up more leads from the traffic you're already getting is by optimizing your site in order to get more leads. Many digital marketing consultants will redesign websites, add call to actions, and create better branding in order to convert more traffic into customers.
Video Marketing - With video becoming the norm many different digital marketing consultants may focus on upgrading your video marketing. Video/commercial ideas, shooting guidelines, and video release practices will all be handled by your digital marketing consultant.
What Does A RV Dealership Digital Marketing Consultant Do?
A digital marketing consultant's job is to advise a business about how to better their digital marketing. These consultants pull from their years of experience, contacts, and knowledge in order to point others in the right digital marketing direction.
What Skills Should A Digital Marketing Consultant Have?
Digital marketing consultants are usually very knowledgeable in many fields, but here are the most important skills your consultant should have:
Data Analysis
Writing, Content Creation, and Editing.
SEO Knowledge & Tactics
AD Creation & Headline Writing
Email Marketing
Social Media Knowledge
Graphic Design & Branding
What Does A Creative Consultant Do?
Creative can be any blog post, content, AD, image, video, or other digital asset that someone creates. A creative consultant's job is to help a person/company in order to come up with the content idea and help them create it.

Your creative consultant should give you a detailed plan of action in order to make your creative, and most of the time they help you each step of the way.
What Is Digital Business Strategy?
A digital business strategy is the plan that you have in order to brand, promote, sell, and nurture your clients using technology. Your website, social media, videos, and even email are all part of your digital business strategy.
What Is A Digital Media Plan?
A digital media plan is usually a detailed explanation of which steps you can take in order to meet your digital media goals.

If you would like to get 10,000 Facebook Followers a good digital media plan for that may be posting great content two times a day, while engaging with all comments, and inviting any interaction with your page to like it.

If your company would like to get more organic search ranking your digital media plan could be to produce 2 great pieces of content on your website monthly, guest blogging on 2 relevant blogs monthly, and ensuring your Google My Business is optimized.

These are just two small examples of what a digital media plan could briefly entail.
Why Is Digital Business Important?
Digital business is important because consumers are relying on digital means for research, customer service, discovery and even purchasing. Many companies are going out of business because they do not take the digital business age seriously.

Digital business can also drive the cost of doing business down because you can sell all of your products online which helps you by:
Giving you a worldwide market, instead of just a local one.
Lowering your cost of business because you have less overhead, building cost, and other costs.
Giving your customers a 24/7 business outlet in order to find, explore, and engage with your company.
Allowing your customers to trust that you're real by showing you have a real online presence.
Providing an outlet that allows for 24/7 customer service.
Informing, engaging, and selling to as many customers as possible at the same exact time through your web content.
How Do I Create A Digital Plan?
In order to create a digital plan for your business you will first need plan your branding. Depending on your goals will effect the colors, look, message, and overall branding of your plan.

After you understand your branding, the next step should be knowing your customer. Not everyone is your customer, and frankly targeting everyone is insanity. Knowing the proper age, interest, gender, and other information about your customer is crucial for marketing to the right people.

Once your customer is well defined you're going to want to set your goals for the plan. It could be more product sales, brand recognition, or even just comments on a post.

After your goals are decided, you can start deciding which marketing methods to use in order to get your plan across. Things like Facebook marketing, podcast, videos, and email marketing could all be methods that you use.

Next you're going to set your budget for the digital plan. That could be your AD spend, budget for the content that needs created, or even hiring cost.

Finally, after your budget is set it's time to execute the plan and measure results.

Rinse, and Repeat.
What Are The Benefits of Going Digital?
There are many benefits of going digital instead of traditional, some of the reasons are:
Decreased Overhead and Increased Profits
24/7 Customer Service Outlet
Better Customer Communications
Worldwide Brand Instead Of Just Local
Forever Increasing Brand Recognition
Precise Tracking & Re-Targeting of Customers
Better ROI On AD Spend Dollars
Is A CRM Needed For Digital Marketing?
Although your digital marketing doesn't rely on having a Customer Relationship Management CRM platform it's wise to have one. CRMs like Hubspot make digital marketing much easier because they:
They allow you to store all of your contacts, customers, and notes in them.
Can help you set up your email marketing list and even create/manage your marketing emails.
Track forms and create customers when any form on your website gets filled out.
Keep your entire team on the same page when it comes to digital leads and customers.
Resources & References That You May Like Based On Above.
Now it's time for a celebration because you're done with this resource!
In the meantime... We would love to hear what you think about this resource, Leave us a comment below and let us know your thoughts!