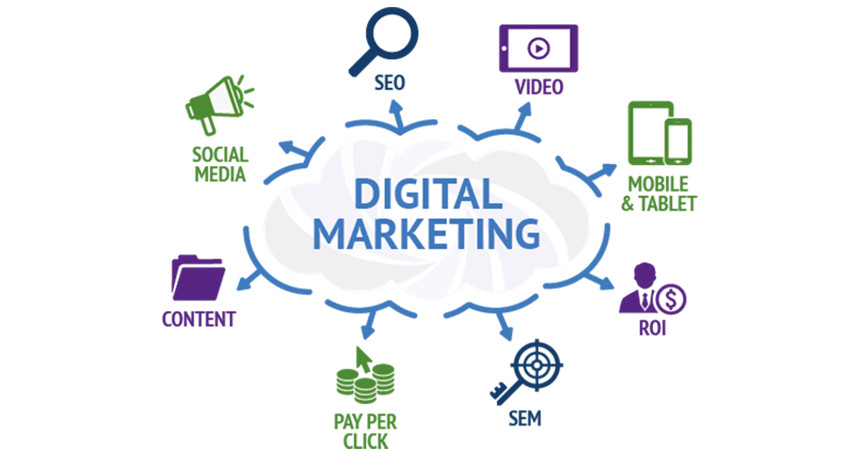 What Is Wrong With My Digital Marketing Strategy?
When you think about your digital marketing strategy a lot of different things may pop into your mind.
The truth is, your digital marketing strategy should be evolving monthly and get more efficient as time goes on, but what all goes into a good strategy?
Is it just about having a website, a Facebook page, and an email account, or are there more things to a digital marketing strategy?
In today's market, you have to be in many places at one time to get your customers attention so listen up.
I would say your digital marketing team and strategy is the biggest key performance indicators (KPI) for your company's sales.
The idea behind digital marketing strategy is getting all of your digital marketing working together so you can generate a true customer lead.
In simple terms, how well is your website, Facebook, Twitter, YouTube, LinkedIn, Instagram, Pay-Per Click Ads, SEO, E-Mail marketing, and everything else working together to reach your target customer.
While some companies have just a website and a Facebook page, (that they never touch) other companies are taking their digital strategy serious. The serious companies are making sure they're omnipresent across the internet and search engines.
We are no longer in a time where just having a website is good enough to attract your ideal customer.
Consumers are using every tool they have at their disposal to make sure they are working with the most credible companies and buying the most credible products.
From Google, Facebook, Yelp reviews, pictures, videos, your website, the content you create, and everything in between. Your ideal customers are using all of these tools and more to decide if they want to work with your company or not.
This is very important if you're a business owner because you have to be able to keep up with the times and know if your digital marketing strategy is set for success or failure.
How do you make sure your digital marketing strategy is set up for success?
You should be asking your marketing team questions like these:
How are we targeting our ideal customers with PPC ads?
How are we using Facebook to build a relevant audience we can continue marketing to?
How good is our website at generating a lead once a potential customer visits the site?
How are we using video to drive engagement and interest with our target customers?
How are we using e-mail marketing to stay in front of our customers and keep them up-to-date with what is happening at the company?
How often are we using Facebook Live, LinkedIn Live, YouTube Live, and other forms of Live video to generate new interest and spark new conversations?
How are we following up with the leads from last month that nobody has called or talked to yet?
And the list goes on…
As you can tell, there are a lot of important questions that need to be answered when it comes to your online strategy.
How well can you answer these questions about your digital marketing strategy?
How often is your company doing a digital marketing audit to make sure your strategy is as efficient as it can be?
How well is your sales team following up with the customer leads your digital marketing creates?
Remember, the most adaptable businesses survive.