What Is Social Media Marketing?
Social Media Marketing Is The Process...
Of making unique content that's tailored to whichever social media platform you're using. With the objective to drive user engagement.
Social Media Marketing Engagement-Define It?
Most social media blogs explain engagement as comments, shares or likes. We like to think of social media marketing engagement as an overhaul of user interaction.
Because every aspect of social media engages the user in some way. Rather that's through sharing, commenting, or post reaction. It's all a form of engagement. The next level of engagement is tracking it to collect data on 'how' your audience is engaging. 
When you nurture leads they have a strong possibility to turn them into paying customers. Or at the least, email subscribers.
So how do you start getting users engaged? Or develop stronger user traffic? We will break down how to develop your traffic. But first it's important to understand other valuable initiatives that social media marketing can provide. If it's done the right way.
Get Help WIth Your Social Media Marketing, Email Us!
What Makes Social Media Marketing So Valuable?
There's an endless list of benefits that you can acquire due to social media. But at the core, there are a few dominating benefits such as:
Building brand awareness to a larger audience with little effort (i.e. no more door to door sales.)
Develop low budget tactics to grow a niche community and cater to their wants to grow your business
New platforms provide a new way to sell and promote your products or services
Stay current as trends happen and competitors develop
Simply put, social media marketing puts you in front of people. You're in business to make money. People have money and want to spend it.
You want to be in front of people who have money to spend. That's the bottomline of business. We can add all the extra fun wording around it but that's the bottomline.
We understand that money isn't everything, all money isn't good money either. But it is important for your business to have profit.
So position your social media marketing to reach worthy customers that are ready to spend. A good social media strategy, will help you find quality customers that won't only buy from you, but will support your company on a personal level.
Finding Quality Audiences Means Being On The Right Social Media Platform
The first step in attracting quality attention is positioning your business on the right platform. In order to do this it's important to do some research on the purpose and function of each platform. We've provided a comprehensive list for you below. But first as you're making observations on which platform best fits your business, make sure to review 'how' businesses post. This includes:
Post Types: Such as video, graphics, memes, GIFs, quotes and/or photos. How often are they using various post types?
Review Frequency: How often are they posting? And what time?
Context: What kind of information are they distributing?
Engagement Review: How are people engaging? Are they reacting, sharing, or commenting? (Depending on the post value, people may feel more inclined to react vs. comment. Take note of this as well.)
Position Your Business On The Right Platform
We will share our suggested list of platforms with data developed by searchenginejournal.com.
Choose one at a time; you don't want to get overwhelmed by the six suggested below. As you critique your strategy, experiment and make mistakes, keep a written log. This log will help you as you transition to a new platform. The information below represents data from June 2019.
#1. Facebook And Facebook Messenger- 2.38 Billion Users Monthly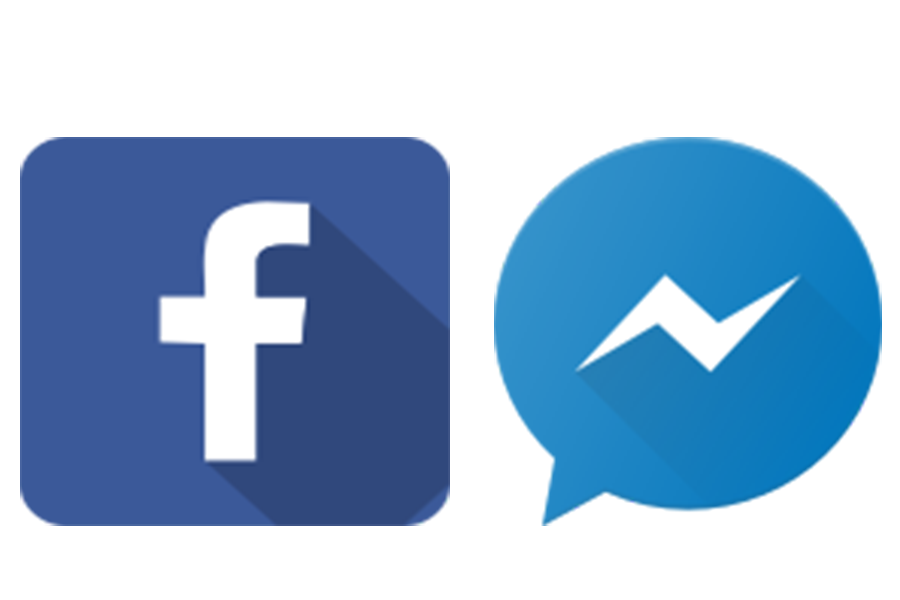 Purpose: to build purposeful connections, increase brand awareness to a larger audience, and to gain data focused insights to target then sell to your niche market.
Key Features: Messenger, Business Manager/Paid Advertisement, Stories, and 'Live'.
Best Practices/How Your Business Should Use Facebook/Facebook Messenger:
The best way to leverage Facebook engagement organically, is to provide 'social' content that relates to your brand. Such as funny videos, informative photos/graphics, or even 'Live' of you talking about your business.
The remainder of your posts should be direct in offering a service or product. But still creative and fun. This is also known as the 80/20 rule. Whereby,  80% of your marketing is social and 20% direct marketing. Best practices mention that having a post variety is for attention.
You can further you social imprint by having others share their experiences. Testimonials are always great content. You could accomplish this by a video or a photo with text. Either way, this is just an example of furthering your reach.
Facebook is a pay to play game. So having a Business Manager account is imperative. Once you open this account you'll have access to insights about your business page and the audience engaging with it. You can create highly targeted ads to find quality customers. Facebook gives you options to target people by occupation, age, employment, income and much more. You will eventually need these insights for your business. So learn them now!
#2. Twitter- 321 Million Users Monthly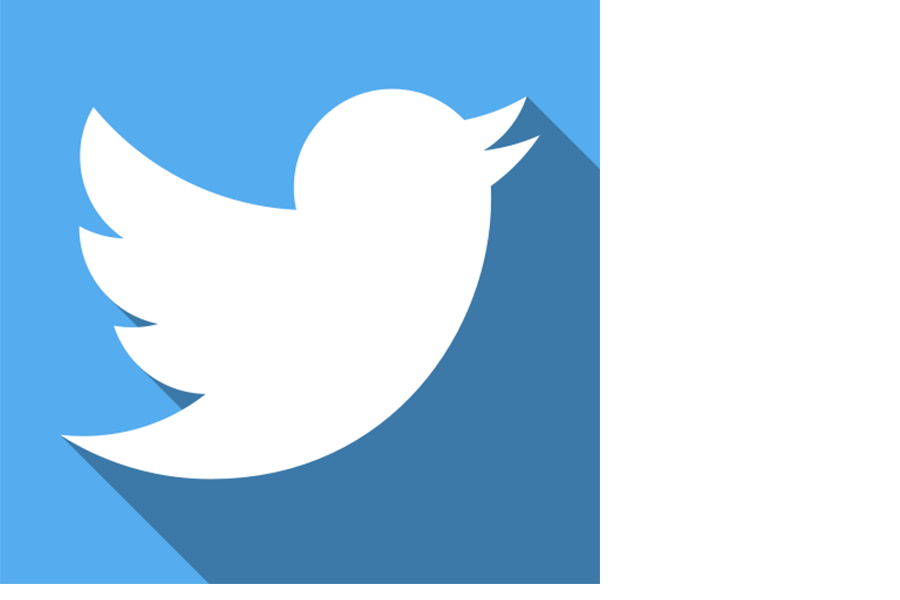 Purpose: to nurture your community and promote content that usually leads to your website or blog.
Key Features: Threads, Hashtags, Sharing, Retweeting, Mentions
Best Practices/How Your Business Should Use Twitter:
This platform is perfect for nurturing your community and sending brief updates. Twitter provides you with a unique opportunity to be as candid as you want.
You'll notice some brands take full advantage of this, while some don't. The idea is to be creative and genuine in the information you're distributing. This platform isn't known for turning followers into customers. The value is the engagement.
Use this platform to engage in the conversation made in threads and trending tweets. Add as many hashtags as you can, that's a good way to get people within the same industry to see your tweet.
#3. LinkedIn- 303 Million Users Monthly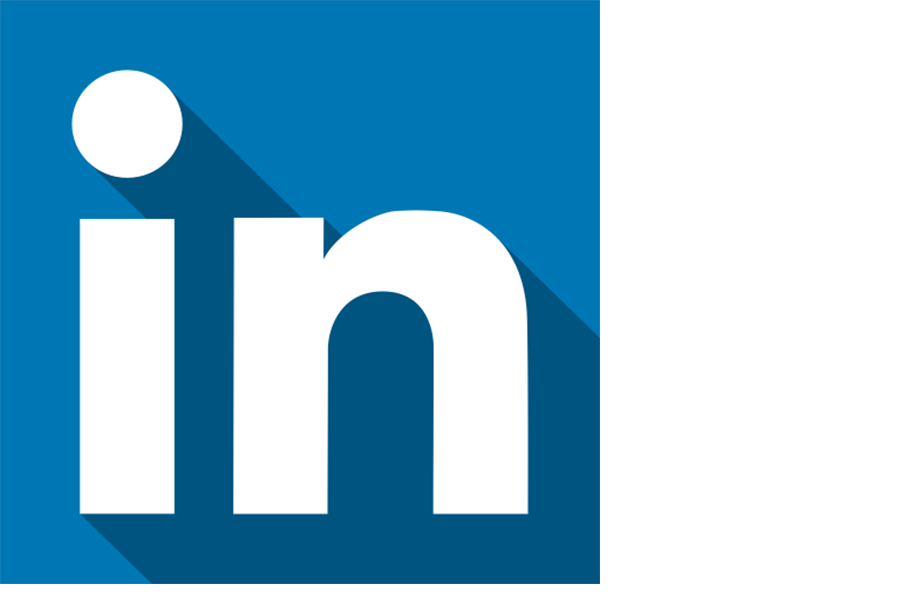 Purpose: to make professional connections, promote your business, recruiting and networking on an executive level. Key Features: Blog Feature, LinkedIn Groups, Professional Blog Stories
Best Practices/How Your Business Should Use LinkedIn:
Depending on your business LinkedIn can be a great way to connect with business professionals, investors, potential employees/employers and other resources. It's important to consider what you want to get out of LinkedIn.
It's used for professional development, what part of your business needs professional development? Would you like investors to know about your service? Or would you like to market to a higher level audience that could use your services? Then this could be a great platform for your business.
LinkedIn also gives businesses an opportunities to create a professional blog about their business. Which is a good way to let other professionals know who you are and what you do. You can offer tips within your industry and education. Making professional connections is the main objective for this platform.
#4. Instagram- 1 Billion Users Monthly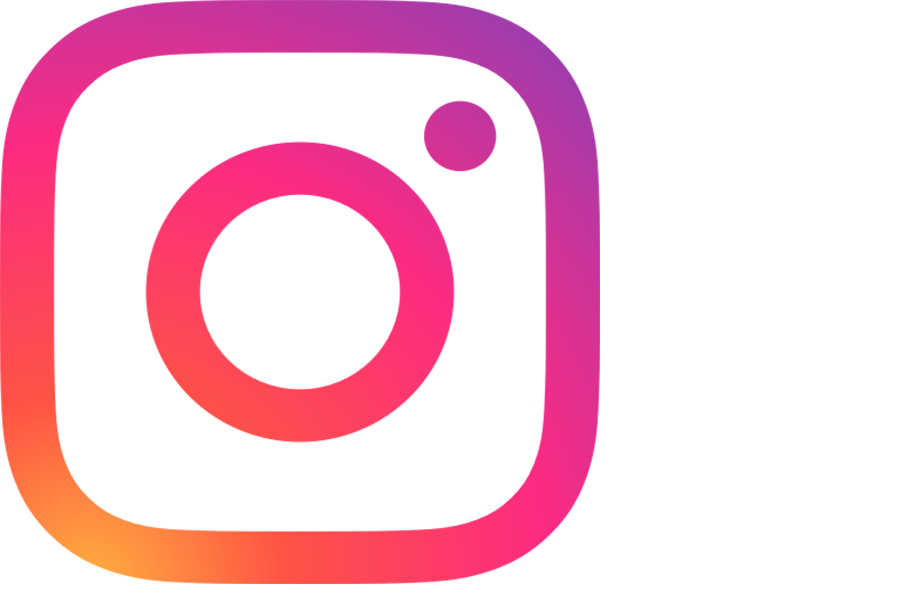 Purpose: to build, update, promote and sale to your community in a creative way. This platform is visually stimulating so eye-catching visuals is a most.
Key Features: Stories, IG TV, 'Live' Feature, Hashtags
Best Practices/How Your Business Should Use Instagram:
Since this platform is entirely mobile, there is a lot to take into consideration. The main thing to consider is the formatting. If you're going to distribute content (video or photos) make sure they are formatted properly. You can do a quick google search of the needed dimensions for photos and videos are 60seconds. Unless you're uploading to IG TV.
If you want to be on IG for business, it's best to have a business account. You have an option to have a personal or business account. The reason we suggest a business account is because you have an option of doing paid advertisement and as your audience grows various features will open up for you.
Another great feature of IG is 'Bio' section. Which allows you to write a brief summary of your business. Including a website link, #easyconversion. Users just have to find your profile and your website link is right below your profile photo.
In order to win on IG, create an artistic strategy in your post structure. Test out how people interact with you and use hashtags so that people can find you easier. Then repeat.
#5. Snapchat- 330 Million+ Users Monthly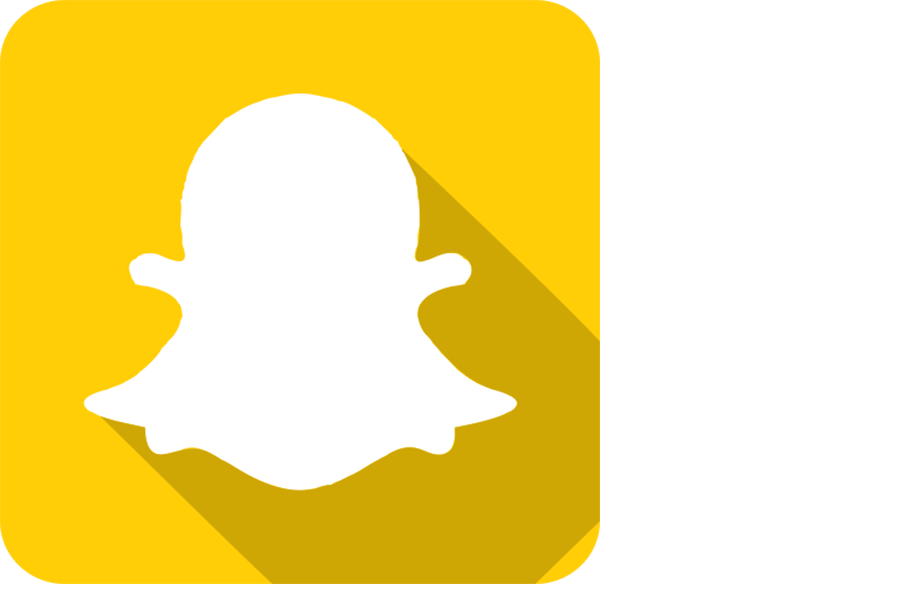 Purpose: to promote quick updates and social engagement.
Key Features: 24hrs Content, Chat, Non-polished Content Distribution , and Video
Best Practices/How Your Business Should Use Snapchat:
Snapchat is a fun platform for younger audiences. There is less pressure to have dynamic imagery which makes it easier to use. The culture around Snapchat is informal.
So posting 'behind the scenes' footage or announcements is perfect for this platform. Use this Snapchat to show the social side of your company. There is an option to pay for advertisement. You can better reach your target audience this way.
#6. Pinterest- 291 Million Users Monthly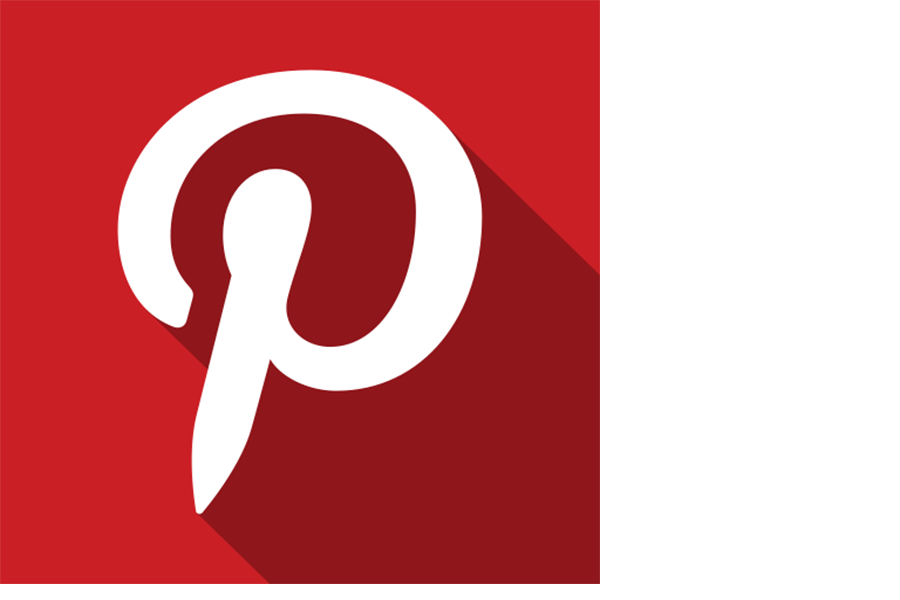 Purpose: to show people 'how-to' or DYI's for their businesses or personal life. Also a great space for inspiration.
Key Features: Female dominated audience, Pins, DIY Content, Creating Categories, Keywords In Posts
Best Practices/How Your Business Should Use Pinterest: Since Pinterest is a visual platform any creative business like a lifestyle company or a food company would thrive on this platform. People usually go to Pinterest to figure out how to do something from picking out clothes to decor. If you fall within an industry life fashion, food, or decor this platform is perfect.
There is a lot of value in reaching your audience organically in Pinterest. The platform also makes it easy to reach your niche demographic. One way is by capturing the right keywords within each post. Since Pinterest is filtered by categories. If you put in the max amount of keywords it'll help people see your content. There is also an option to advertise as well.
What Is Social Media Marketing? Buzz Words To Know

Rather you're new to social media marketing or not, it's important to know the general terms of social media. The second piece to understand is marketing and how the various features of social media plays into your marketing.
The main objective of social media is gaining traffic and a stable audience. The traffic you attract has the potential to turn into buying customers or loyal online supports. Obviously, having them become both is ideal, but it doesn't always convert that easy.
First you have to develop the right content for each platform. Then monitor how people are engaging with you. Creating a habit of monitoring helps you to develop a strategy.
Master a strategy that attracts the right attention.
Any attention starting out is valuable for the sack of engagement. If you' re in the beginning stages, use this time to involve your followers in your post strategy. Ask them how your posts make them feel or why did they relate to your posts. This is just a simple way to start the conversation and start to shape your community.
But First Lets Break Down The Common Terms
The main common terms that you will need to understand are:
Content: the information your posting on each platform. There are several basic post types to distribute your content regardless of the platform. The main post types are Videos, Photos, Graphics, GIFs, and Memes.
Hashtags: describe the intent or topic of your content. Hashtags are vital in getting your posts discovered. Use as many hashtags as possible in your posts on Pinterest, Twitter and Instagram, especially.

Hashtags are like keywords and should be short. Most all of the platforms have list of trending hashtags. Use the trending hashtags in your post to attract new audiences.
Shares/Mentions: people passing on your information on their social media. This action is the most important of all interactions you want to have.

Why? Well for a variety of reasons. The more your content is distributed by other people, the more validation you have. So when people look to buy your product they see others benefiting. If you notice that people share certain post types, like quotes or video, there is leverage and value in that post type.
Engagement: how people are engaging with your content. So this typically looks like shares, impressions ('liking', emojis etc), and mentions.
Target Audience: your desired group of people that need your product or service. Before starting any social media advertising you want to get very clear on your ideal customer. What is their typical job, salary, leisure activities, and family orientation? One of the most powerful tools on Facebook is the ability to target the type of person you want to advertise towards. You'll discover this feature in the Business Manager section on Facebook. Use this feature to narrow down your audience and keep monitoring it for better strategy ideas.
What Should Your Next Step Be In Social Media Marketing?
The way you approach your social media marketing will depend on your business, time and industry. But in order to get started;
Start posting about your company values
Post about 'how' your company solves problems (but not in a sales type of way, be creative)
Play around with different post types like memes, videos, and fun photos
Engage with users by using hashtags that relate to your industry
Connect to different groups and let people know who you are. Do this in Facebook groups, IG comments, and even Twitter threads
Start researching how to use paid advertisement
Start investing small portions of money toward running ads
Collaborate with other people in your industry or offer incentives to people to use your product/service. Then create a post about that individual, tag them and encourage them to share it with their audience
Let us know how this goes….
When you finally get the hang of posting and advancing your social media marketing then consider the next few steps on being strategic about your socials. Which includes strategy, planning, listening, analytics and advertising. If you're ready follow our strategic plan.
Now it's time for a celebration because you're done with this resource!
In the meantime... We would love to hear what you think about this resource, Leave us a comment below and let us know your thoughts!