What Are The Best Social Media Marketing Tools?
The Best Social Media Marketing Tools…
depend on your marketing goals. There are a variety of tools that many companies use to help streamline their social media marketing efforts.
Tools should be used to help you and your team with:
Faster Productivity
Managing Multiple Social Accounts
Optimizing Posts and Analytics
Scale Your Social Media Campaigns
Formal Insights
Measure Impact and Influence
...just to name a few.
It's especially important to use tools that allow you to streamline your time.
most companies are ran by one person with freelance help or a small team of two. Most teams don't specialize in social media marketing. So we are here to be the guide you need to get organized.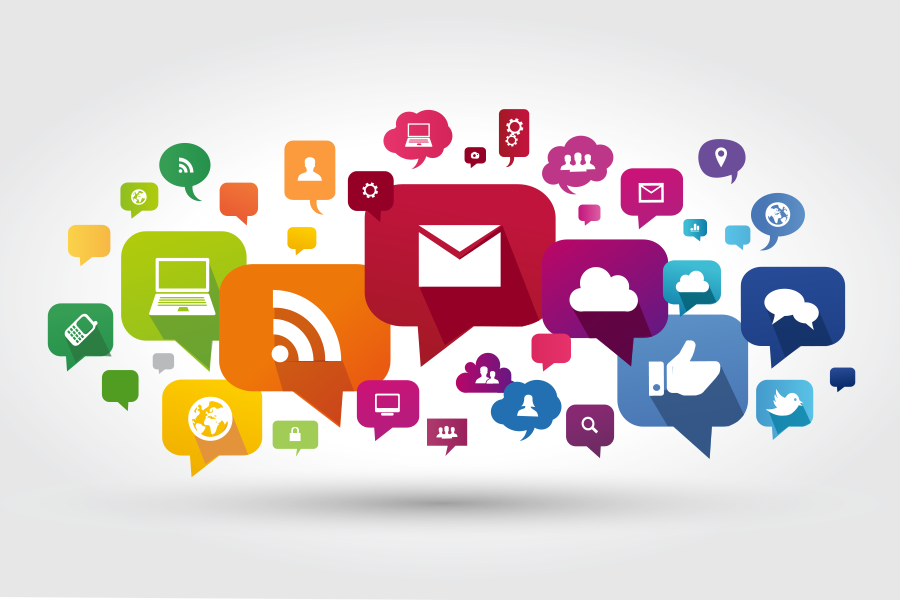 Since your time is your biggest asset use it wisely. Our first suggestion to any business of any size is leveraging automation. Using tools with automation or some sort of scheduling feature will be important for you. Throughout the day you want posts publishing and you want to engage during the peak hours of the day like early mornings and evenings. But if you're already juggling a lot at once, sitting down to post isn't realistic. Instead use automation in advance so that worst case scenario you might have to reply to comments.
All in all, rather you need a new tool or want a more advanced tool, this guide will help you make the right choice. We will break down the category of tool and the a few that we believe are the most useful.
Sign-Up For Our Mailing List
What To Look For In A Social Media Tool?

There are several features you want to look for, depending on the tool you need. Most business want a tool that can easily integrate their socials, has trending updates embed into the application, and great customer service. So carefully define the kind of features you desire.
Invest In Tools With These Features:
Hosts Multiple Accounts
Team Collaborations
Reporting and Analytics
Scheduling
Messaging/Customer Support
There are thousands of tools that do way more than the listed features, but these are the basics. Some tools allow you to review trends, industry content, and hashtag trends per platform. Each tool has unique features as well. Some are more data tracking heavy others are better for content development. In most cases you will have more than one tool. The goal is to be efficient and cut down on time.
Never underestimate naive analytics. Facebook, Twitter, and Instagram have powerful data systems on their backend. So if you strapped for money, simply use the naive information. They are just as helpful.
The Best Social Media Marketing Tools And Types

We provided a few helpful suggestions on the best social media marketing tools you can start using today for your social media. We've divided the tools by their type so you have a better understanding of how each can be used the best.
Analytical Tools (Native Analytics):
Facebook Analytics:
You can find this tool in the back-end of your Facebook business page. The data that Facebook collects is robust. Not only can it tell you how people engage with you posts. But it can show you the engagement by gender, location, and even the type of device that was used. These insights are extremely valuable to your social media marketing development.
Facebook also has a 'Business Manager' add on to the back-end. You need to use this tool to manage your ads properly.
Twitter Analytics:
Embedded in your Twitter account, this free tool allows you to view various insights. Such as how people are interacting with your post. Rather their liking, commenting, or retweets. This is helpful because depending on the type of post you published (video, GIF, or photo) you can get a better idea of how your audience engages with each type.
Content Creation Tool:
BuzzSumo:
One of the most popular and helpful tools for discovering content on the web. BuzzSumo allows you to pick topics and search posts about that specific topic. Your search will pick the most popular content in that topic. Businesses use this tool as a way to reach out to influencers.
We suggest using this for content development. BuzzSumo will show you if the post was a photo or video. If you notice that the popular content is video. Then consider implementing more video within your social media marketing. Lastly, the neat thing about this tool is that it'll show you which platform the content was distributed on.
Graphic Tools:
PicArts & Canva:
Both of these tools come with a free sign up. However for more advance features there is a small fee.
However, both tools are cheaper than hiring a graphic designer. They are both drag and drop with all their assets. There are templates pre-made so you don't have to guess the dimensions of a Facebook cover photo. These also allow you create freedom with tons of creative options to have icons, shapes and text embedded in any photo you want. One of the biggest advantages is that you can upload your own photos. Then using the 'grid' option your photo will automatically be resized for the proper dimensions. Both tools are worth exploring.
Monitoring and Sharing Tools:
Sprout Social:
One of the most popular tools for social media management. Sprout Social allows you to have all major social networks on one platform. One of the biggest advantages is the messaging feature. This platform streamlines your inbox from all platforms you connect to your account. There is also a great scheduling feature, great analytics, and an intuitive interface.
Hootsuite:
Easy interface and great for large teams, Hootsuite is a good tool. You have the flexibility to connect over 35 different networks. Theres a special dashboard for each. One of our favorite features is the trending content options that you can add as a 'stream' to your dashboard. You can alway monitor different keywords, mentions, and hashtags. There is an auto-schedule available as well. The tracking options are basic and easy to use.
In Conclusion...
Overall, using tools that make you and your business more productive is the ultimate objective. Don't be afraid to make an investment in order to be more efficient.
Now it's time for a celebration because you're done with this resource!
In the meantime... We would love to hear what you think about this resource, Leave us a comment below and let us know your thoughts!